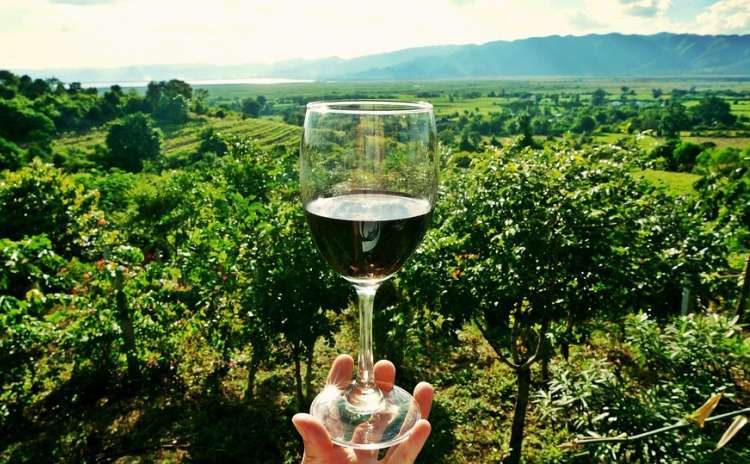 Wines in Puglia
The most famous wines from Puglia are generally red wines, as the full-bodied Primitivo di Manduria or Negroamaro del Salento, red, or rosé, also suitable for some fish dishes, and some dessert wines. 4 Apulian wines have been rewarded with DOCG, while DOC wines are 28, such as Salice Salentino, Negroamaro Terre di Otranto, Primitivo di Manduria and Aleatico di Puglia.

Apulia has 4 DOCG and 28 DOC wines

DOCG WINES IN PUGLIA:
Castel del Monte Bombino Nero (rosè, dry)
Castel del Monte Nero di Troia Riserva (red)
Castel del Monte Rosso Riserva (red)
Primitivo di Manduria Dolce Naturale (red, sweet)

DOC WINES IN PUGLIA:
Aleatico di Puglia
Alezio
Barletta
Brindisi
Cacc'e Mmitte di Lucera
Castel del Monte
Colline Joniche Tarantine
Copertino
Galatina
Gioia del Colle
Gravina
Leverano
Lizzano
Locorotondo
Martina or Martinafranca
Matino
Moscato di Trani
Nardò
Negroamaro di Terra d'Otranto
Orta Nova
Ostuni
Pimitivo di Manduria
Rosso di Cerignola
Salice Salentino
San Severo
Squinzano
Tavoliere delle Puglie or Tavoliere
Terra d'Otranto
——–
DOCG: Controlled and Guaranteed Designation of Origin
DOCG is the highest classification for Italian wines. The superior quality is guaranteed by strict production rules concerning the type of grapes allowed, the yield limits, the ripening of the grapes, the vinification and aging procedures. Each DOCG wine is subjected to official tastings.
All bottles are numbered with a seal on the neck. In Italy, there are more than 70 DOCG wines
DOC: Controlled Designation of Origin
The classification certifies and delimits the area of origin of the grapes used. It is granted to quality and renowned wine, which must comply with a specific vinification approved by ministerial decree. In Italy, there are more than 300 DOC wines.