Depero Futurist Art House – Rovereto
The only museum in Italy founded by a futurist artist. Open all year long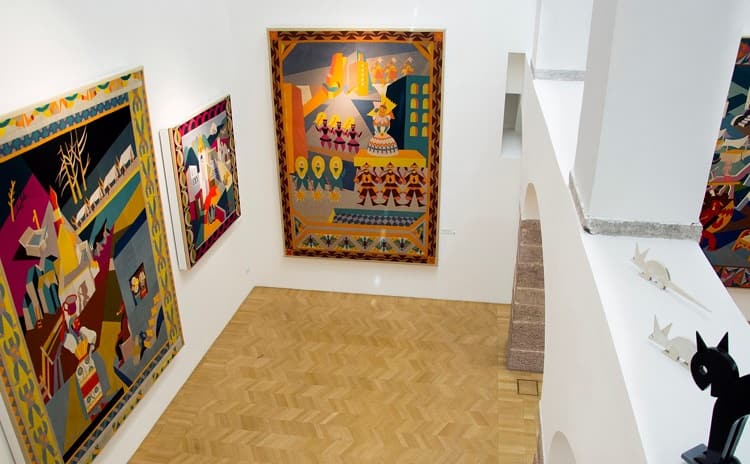 Depero Futurist Art House is located in the historic center of Rovereto, in the province of Trento. It was founded in 1957 by Fortunato Depero (1892-1960) and is the only museum founded by a futurist communicating his visionary project: innovation, irony and breaking down of all hierarchies in the arts.
After the artist's death in 1960, the Depero Gallery Museum remained open from time to time until the 1990s.
In 2009, the Museum of Modern and Contemporary Art of Trento and Rovereto (Mart) commissioned a restoration on the occasion of the centenary of Futurism.
The Italian architect Renato Rizzi recovered the original areas designed by Fortunato Depero and added two new levels being inspired by the artist's taste, giving Depero House a second life reopening it to the public.
Inside the house, Depero's paintings, drawings, pathwork tapestries, furniture and toys and archival materials for a total of about 3,000 items are exhibited
Who was Fortunato Depero?
Fortunato Depero was born in 1892 and is considered to be one of the main Italian representatives of the second futurism and a true pioneer of contemporary design.
Between 1957 and 1959 Depero devoted himself completely to the museum project, as a permanent gallery as a heritage to give to the community where to exhibit his works. He personally designed furniture, decorations and coverings, mosaic and, painted panels for the museum.
USEFUL INFORMATION
Opening hours: Tuesday to Sunday from 10am to 6pm, Friday from 10am to 9pm
Admission with a fee>>>
It is recommended to wear a safety mask and to keep an interpersonal distance of at least 1 meter.
Do you want to visit other interesting places in Trentino? Click here>>>
Photo from the Mart website
More Information >>>