Pontecorvo Carnival
Sunday April 23rd and 30th, 2023. Folklore and tradition.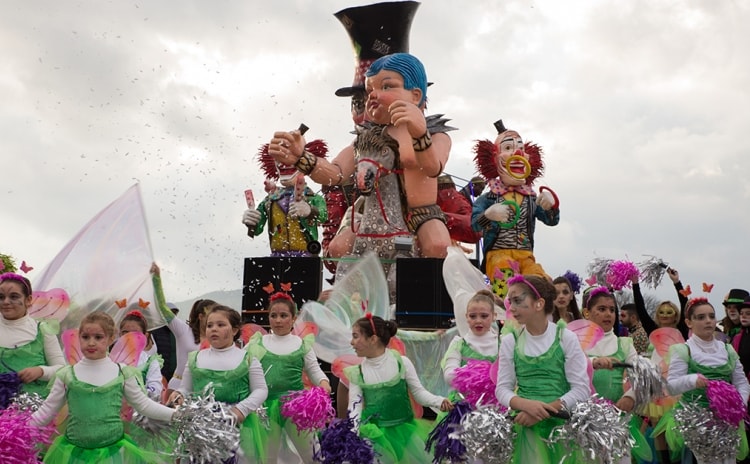 The 71th edition of Pontecorvo Carnival, first held in 1952, takes place on Sunday April 23rd and 30th, 2023 in Pontecorvo (Ciociaria).
The main event of the Pontecorvo Carnival is the unmissable parade with floats and masked groups.
Other events include: tastings, costume competitions for kids, the Carnival Princess pageant, marching band and majorette parade, costume parties, live music, and so much more.
The event's mascots are Burlicchio (Pontecorvo Carnival's official Mask), the Princess, who represents the winner of the pageant and who's symbolically given the keys to the city, and the "Mazzamaveri", allegorical depiction of the Saracens who invaded the country in the 10th century.
Check the facebook page for being updated on programs

(photos: event's official website)

DISCOVER THE FOOD OF LAZIO
If you will come to Pontecorvo, discover and enjoy the traditional food of Lazio>>>
More Information >>>