Chimney Sweeps International Meeting – Val Vigezzo
2-5 September 2022. 4 days of feast in Vigezzo Valley for the International Meeting of Chimney Sweeps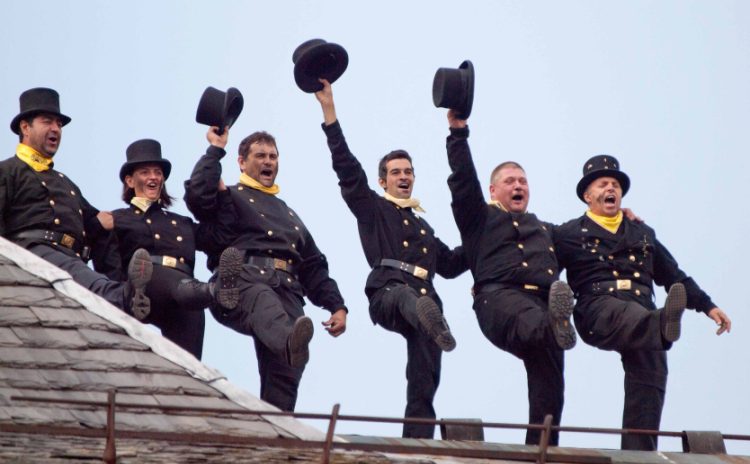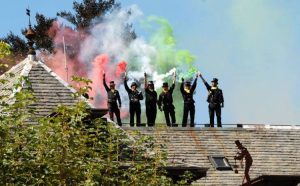 The 39th International Meeting of Chimney Sweeps with chimney sweeps coming from all over the world takes place from September 2nd to 5th 2022 in Val Vigezzo.
The International Meeting of Chimney Sweeps is an event full of history that offers an entertaining program but also the opportunity to know better the job of chimney sweep through testaments and stories.
The venue is particularly interesting: in 1548, in the Alpes map, Vigezzo Valley was already specified as the Chimney Sweeps valley because traditionally young people used to emigrate abroad to Northern Europe to do this job.
The program
On Saturday the ceremony dedicated to the Chimney Sweep Monument takes place in Malesco with the deposition of flowers in memory of such an important job in the past.
In Druogno chimney sweeps parade and demonstration of chimney cleaning.
On Sunday the program includes a big parade with more than 1000 chimney sweeps coming from Europe, but also from the USA o Japan in Santa Maria Maggiore.
The chimney sweeps, with their job tools, walk through the town streets accompanied by music bands and folkloristic groups up to Gennari Square where the historical reenactment of chimney cleaning is played with old tools: the rasp, the iron spatula with the hook grip (that used to be hanged at the belt of the pants), riccio (sunburst blades obtained with the springs of alarm clocks and bell tower clocks), the squareta (extendible stick, that was hooked to the riccio), the brischetin, the street sweeper, a long rope, some weights and the sach (the sack where the soot is put).
The event is organized by Associazione Nazionale Spazzacamini, in collaboration with Santa Maggiore Municipality and Pro Loco di Santa Maggiore.
Don't miss visiting the Chimney Sweep Museum open from March to end October/ early November and during the Christmas holidays.
USEFUL INFORMATION
Chimney Sweep Museum Tel. +39
See the 2022 program>>>
More Information >>>