Speck Festival – Santa Maddalena, Val di Funes
CANCELED IN 2022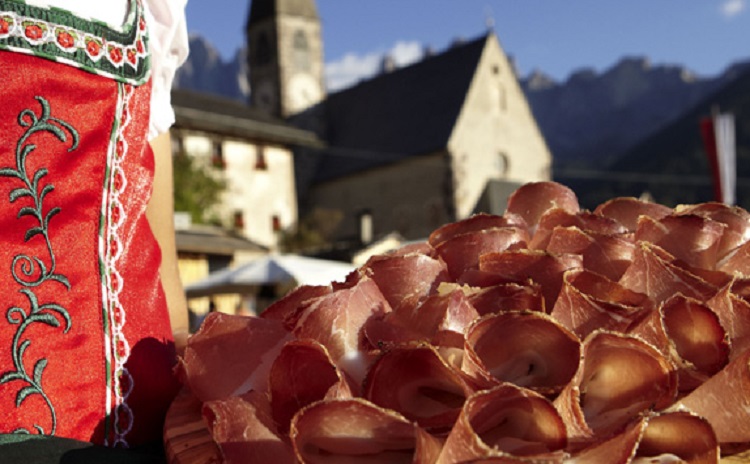 CANCELED IN 2022. THE FESTIVAL WILL RETURN IN 2023
The event for speck lovers.
In October 2023, the small village of Santa Maddalena, in the province of Bolzano, hosts the Speck Festival. A whole weekend dedicated to Speck, the dry-cured, smoked ham produced in South Tyrol.

In addition, traditional music, a market with delicacies from Trentino Alto Adige and ovens to bake the typical fragrant bread from Val di Funes.
In the same days it is taking place also the Bread and Strudel Market in Bressanone.
INFORMATION
Consorzio Tutela Speck Alto Adige
Tel. +39 0471 300 381 or send an email>>>
Are you craving for this unique and traditional Italian cold cut?
Pack your bags and discover Trentino Alto Adige!! >>>
More Information >>>