Middle Age Festival – Gubbio
September 27-October 1, 2017. History and legends in one of the most beautiful Medieval villages in Italy.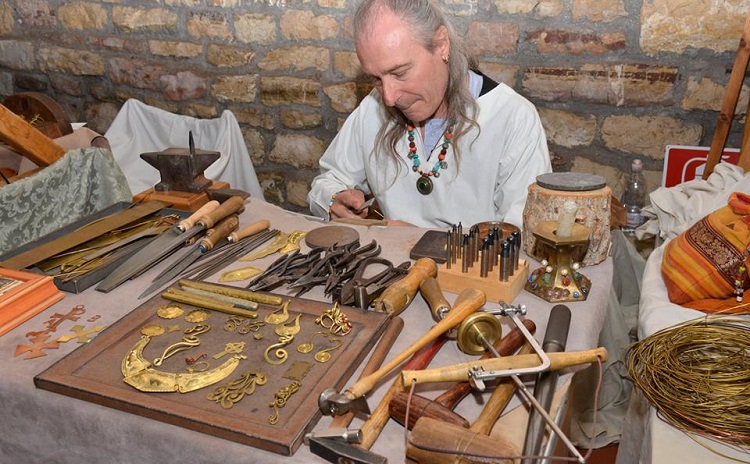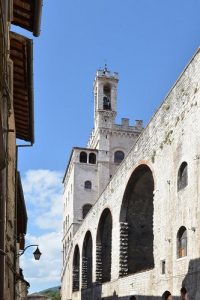 The 3rd edition of the Middle Age Festival is taking place in Gubbio from Tuesday, September 27th to Sunday, October 1st, 2017.
Ten centuries (476-1492) of history in a five-day celebration of Medieval times: cultural events, exhibitions, markets and shows in one of the most fascinating Italian Medieval towns.
During this exclusive event, Italian and European authors such as Alessandro Barbero, Jacques Dalarun, Chiara Frugoni, Jean Claude Maire Vigueur, Attilio Bartoli Langeli, Francesca Roversi Monaco, Alessandro Vanoli, and Ian Wood, will recount the centuries between the fall of the Roman Empire and Columbus' "Discovery" of America.
Among the events of Middle Age Festival, in-depth analyses of Medieval Gubbio's locations and characters, tradition and flavors, inventions, stories, myths.
The Middle Age Festival program includes:
– "Fair of the Medieval Book", where visitors will be able to learn anything there's to know about the Middle Ages;
– "Ateliers and trades", an event dedicated to Medieval handicraft, with national and international exhibitors;
– "Internet Round Table", listing websites dedicated to the Middle Ages;
– "Medieval Market", where purchases (gastronomic delicacies, handicrafts) can only be made using ancient coins (eugubini) withdrawn at the Medieval exchange desk.
Plus, exhibitions, historical reenactments, movies, concerts, shows, role-playing games, guided tours.
Gubbio is a wonderful Medieval town!
Discover other villages in Umbria >>>
(photo: event's official facebook page)
Go to the website Middle Age Festival – Gubbio