Nights of Magic – Albano di Lucania
25, 26, 27 August 2023. The last weekend of August a magic event in Albano di Lucania.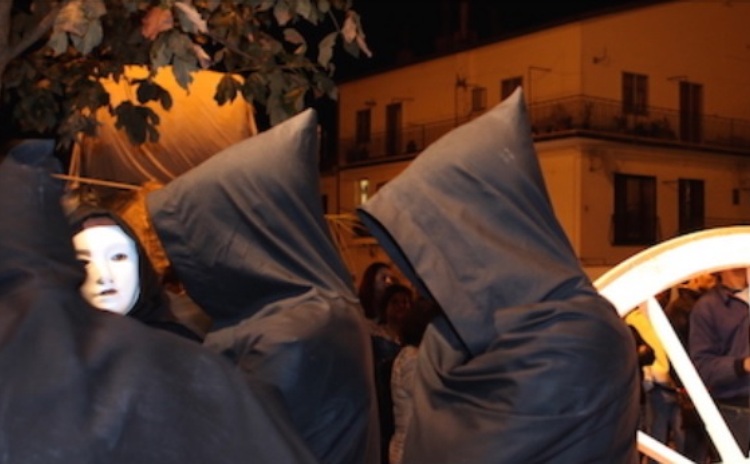 On August 25th, 26th, 27th, 2023 – as usual in the last weekend of August – Albano di Lucania hosts the Nights of Magic (Notti della Magia), a cultural and folkloristic event to remember and promote the old times when the inhabitants of the small town believed that white magic healed sick people, predict the future and also change people's destiny.
During the Nights of Magic, the streets of Albano di Lucania are full of palm hand readers, fortune tellers, fire-eaters and poltergeists and in some points there are also sprites, which are called m'nacidd, spiteful, happy and very fast to play pranks to people.
The event, surrounded by a Medieval atmosphere, is enlivened by several shows and folk groups. Everyone can taste the typical products of Basilicata region.
The Nights of Magic end with the trial of witches that were practicing black magic, and their condemn to the stake. The convicted ones are burnt in Piazza Mercato in a purification ritual, at the end of which music and popular dances cheer up the participants until sunrise.
INFORMATION
Free entry
See also the facebook page for details>>>

Albano di Lucania is a typical beautiful village in Italy
Find out some further beautiful villages in Basilicata>>>
See also a selection of events or places to visit in Basilicata>>>
And enjoy the traditional dishes of the region>>>
More Information >>>