Ischia Film Festival – Ischia island
24 June-1 July 2023. A film festival dedicated to film locations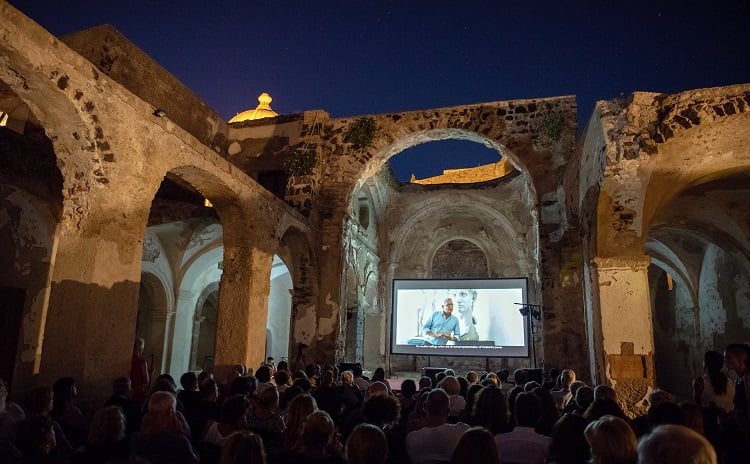 From June 24th to July 1st 2023,the island of Ischia, in the Gulf of Naples, hosts the 20th edition of Ischia Film Festival, the festival focused on film's locations.
The festival is taking place in the evocative spaces of the Aragonese Castle with outdoor screenings and meetings with the authors.
First held in 2003, Ischia Film Festival selects movies – both from Italy and from abroad –  that enhance a territory, and promote its historical and social realities, its traditions and culture. The aim of the festival is to give recognition to movies, directors of photography and set designers who have valued Italian or foreign places encouraging the viewer to visit these beautiful territories.
Among the sections in the competition:
– the "denied location", open to all works (documentary, animation, fiction) of any length (feature and short films) that have as a theme the violation of human rights or the failed landscape safeguard, architectural and historical assets;
– "Campania scenarios", unpublished works in Italy lasting less than 52 minutes and shot in recognizable territories of the Campania region.
In the past editions more than 80 works from over 50 countries
USEFUL INFORMATION
To be updated on the program see the website>>>
and the facebook page>>>


WILL YOU GO TO ISCHIA?
See other events and places to visit in Campania>>>
And discover the traditional food of Campania>>> and its fine wines>>>
Photos from the Facebook page of the event
More Information >>>