Good Living Festival – Forlì
17-25 September 2022. Journalists, writers, economists, artists share their opinions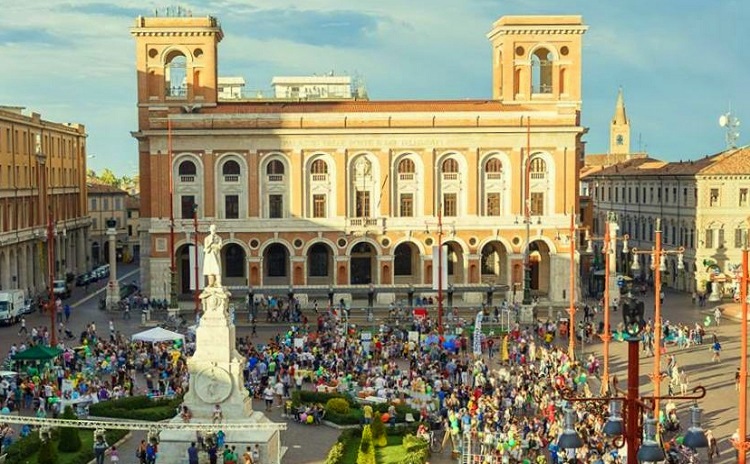 The festival of "Good Living" is the annual appointment dedicated to welfare, ethical economy, equity, well-being, health, cohesion, solidarity.
The 13th edition takes place in Forlì from September 17th to 25th 2022.

The 2022 theme is "In Relation".
About 250 Italian organizations have adopted the concepts of Good Living, as they aim to be recognized as Advanced Communities.
Emilia Romagna is the place where ideas are born and thrive the most, and where life-enhancing technology mixes with sensibility on life's matters.
Every year, thousands of people choose to spend a week in Forlì to get in touch with others who wonder what Good Living really means.
Participants and visitors increase every year: the last editions saw more than 110.000 participants.
INFORMATION
The website of the festival has yet to be updated.
See the Facebook page for updates>>>
For further information contact Michela Corradossi
tel. +39 349 8605367 or send an email>>>
AND AFTER THE FESTIVAL?
See further events and places to visit in Emilia Romagna>>>
And why not taste the traditional food of Emilia Romagna >>> and its excellent wines>>>
(photos: event's Facebook page)
More Information >>>