Villa Grock and Clown Museum – Imperia
TEMPORARILY CLOSED FOR RESTORATION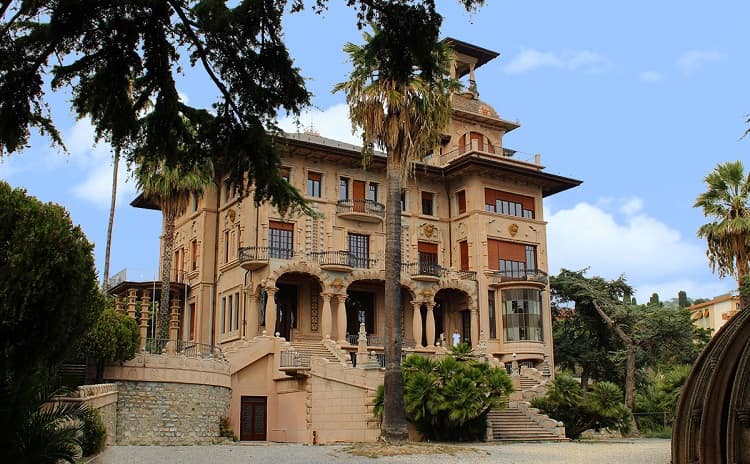 TEMPORARILY CLOSED FOR RESTORATION
Former house of the circus artist Grock and now the Clown Museum, for kids of all ages
For opening hours, please visit the website>>>
Entrance upon reservation, to be confirmed within the previous 24 hours
From Monday to Friday call +39 0183 701555, +39 0183 701556 and +39 0183 701561 from 8.30 am to 1.00 pm
On Saturday, call +39 0183 297927 from 4.30 pm to 7.30 pm or send an email>>>
It is mandatory to wear a safety mask and keep the interpersonal distance of at least 1 meter.
________
The Clown Museum is located in Oneglia, one of the two inhabited centers of the city of Imperia, in what was the former house of the famous Grock (1880 – 1959), the great circus artist considered the greatest clown in history.
Adrien Wettach, better known as Grock, was born in Reconvilier, (Switzerland), in 1880, and was consecrated "King of clowns" at the Olympia in Paris in 1919. He was a real international star from those years until his farewell to the stage in 1954.
Grock was an amazing artist: juggler, equilibrist, acrobat, musician able to play a large number of instruments, capable with piano and violin.
He discovered Imperia by chance and was enchanted by it. He bought a piece of land on the hill of Oneglia and had the villa built there, which became his permanent residence until his death in 1959.
The house and garden remain to bear witness to the art of their eclectic owner, still transmitting his melancholy, famous smile.
"Stone circus", this is how the villa was called because of the numerous references to the circus world that can be found in many architectural details (street lamps, columns, decorations, balustrades, differences in height, frescoes …). The architecture of the villa is influenced by the Art Nouveau style but also with influences from Grock's contemporary artists such as Dalì, Picasso and Gaudì. It is an extravagant mix of rococo, liberty, art-decò and oriental elements placed here and there.
The museum is mainly dedicated to children. It is on two floors: the ground floor hosts portraits of the great clown and some films, while the upper floor tells the story of the circus and the clown throughout all kinds of interactive games: magic, dressing, make-up…
The garden reflects the style of the villa. It is dominated by a central pond where Grock loved to fish and swim. In the center there is a small islet. The vegetation is full of palm trees and cedars that give a touch of the exotic to the whole environment.
The Grock Festival – Every year since 2005, the Grock City of Imperia Prize has been held on the first two weekends of October to celebrate the art of the great Swiss clown. Among the winners there are well-known names such as Arturo Brachetti, Paolo Rossi, Antonio Albanese, Paolo Villaggio, Banda Osiris, Silvan, Tullio Solenghi.
Since 2003, the Grock d'Or has also been held, a competition of circus artists to commemorate the great artist.
Entrance with a fee
Photos from Imperia da vedere website