Alpinia Botanical Garden – Stresa
From April to late November. One of the first alpine gardens in Italy: more than 1000 species of plants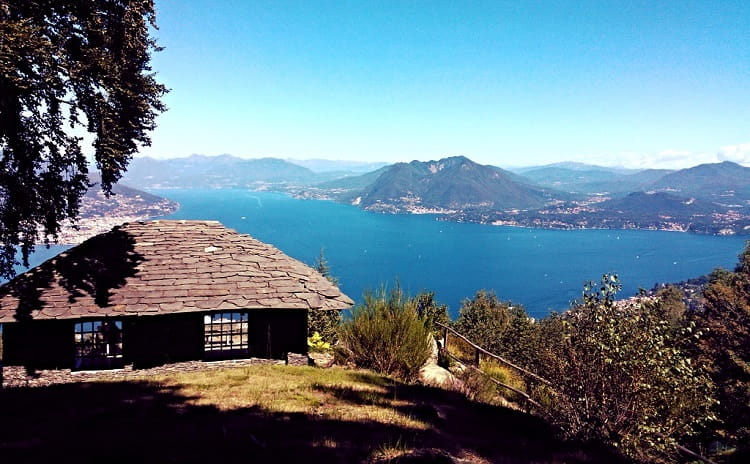 Alpinia Botanical Garden is a 40,000 square meters green area located in the locality of Alpino, a district of Stresa and is one of the first Alpine botanical gardens in Italy.
Located on the slopes of Mottarone, the garden overlooks the western shore of Lake Maggiore and is home to more than 1,000 species of mountain plants from the alpine and subalpine areas, the Caucasus, China and Japan.
The Garden was designed by Igino Ambrosini (1883-1955), an important agronomist who turned and expanded a simple pasture of 12,000 square meters into a vast and interesting botanical area inaugurated in 1934.
The panoramic viewpoint on Lake Maggiore is a real natural balcony where visitors can relax while getting in touch with nature. The Belvedere Hut is located at this panoramic point, where comfortable and strategic benches are positioned to rest and to enjoy the fascinating view.
Alpinia Garden's route is circular: starting from the left, visitors first pass through the forest, while starting from the right they cross the flower garden and access the panoramic view straight away.
Halfway through the route there is a spring of natural low-mineral water coming from the top of Mottarone mountain.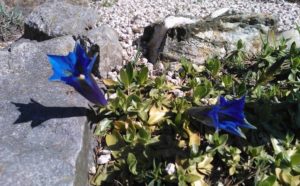 Alpinia Garden's symbolic flower is the Gentian, an alpine flower with a characteristic purplish blue color.
An excellent chance to spend a day in complete tranquility and discover many types of plants and flowers surrounded by the breathtaking view of Lake Maggiore.
USEFUL INFORMATION
Stresa is a district in the province of Verbano-Cusio-Ossola
Opening time: from late April to November, from 9.30 am to 6.00 pm
Entrance fee>>>
Visit also the Facebook page of the garden >>>


Curios think
Igino Ambrosini's name is also related to another particular initiative. Born into a family of umbrella makers, he started to look for ancient ones and he founded in Gignese the Umbrella and Parasol Museum>>>
If you are in Stresa, it is worth a visit!
More Information >>>