Isole che Parlano (Talking islands) Festival – Northern Sardinia
2-10 September 2023. Sardinian and international music from the world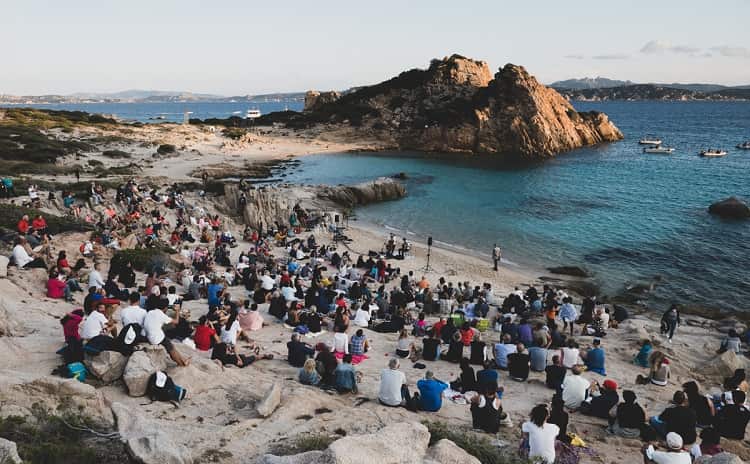 From September 2nd to 10th, 2023 it is taking place in Northern Sardinia the music festival Isole che Parlano (Talking Islands), an international festival that combines contemporary avant-garde movements with traditional Sardinian music and culture.
Isole che Parlano, celebrating this year its 27th anniversary, Is organized in Northern Sardinia and offers music, theatre, and visual arts: a program full of original events, concerts, meetings, workshops for children, photo exhibitions…
Concerts and events occur in the most evocative places of each town on the coast and in the hinterland of Gallura,
First organized in 1996, Isole che Parlano festival is created and directed by Associazione Sarditudine. The goal of the association is to spread traditional Sardinian culture and values in a creative way, mixing them with contemporary culture in order to promote a sense of solidarity, tolerance and community and to emphasize the social role of art.

USEFUL INFORMATION
To be updated, see the website>>> and the Facebook page of the festival>>>

FURTHER SUMMER MUSIC FESTIVALS IN SARDINIA
– "Narcao Blues",  International blues festival, Southern Sardinia. In the same area of Sant'Anna Arresi In July>>>
– Time in Jazz" in Berchidda, in the North of Sardinia, the festival created by Paolo Fresu, who was born in Berchidda. In August>>>
– Sant'Anna Arresi Jazz Festival, one of the most popular Jazz festivals in Sant'Anna Arresi, in Southern Sardinia. In August>>>
– "Musica sulle Bocche" in different cities in the Northern Sardinia. Jazz, flamenco and traditional Sardinian music In August>>>
Cover Photo by the Press Office of Isole che Parlano – IcP2021_© Associazione Sarditudine – Francesco Conversano
More Information >>>