Gibellina PhotoRoad – Gibellina (Trapani)
28 July-30 September 2023 Open-air photo festival in the city reconstructed after the 1968 Belice earthquake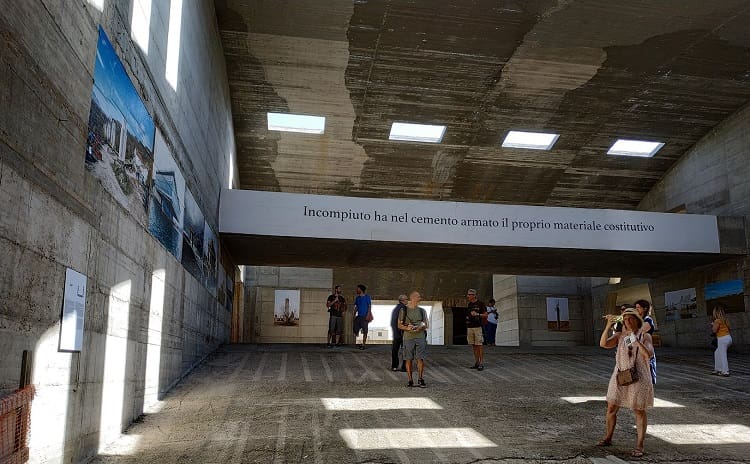 Gibellina PhotoRoad  is the first open-air and site-specific photographic festival in Italy. The 4th edition takes place from July 28th to September 30th 2023 in Gibellina, in the province of Trapani, a city that is now one of the largest "open-air" contemporary art museums in the world.
During the opening days it animates the town with a full program of events: talks, meetings, screenings, guided tours, workshops offering participants an avant-garde cultural cross-section of photography, performances and contemporary art.
Streets and squares host everywhere large-format prints, projections and installations designed to interact with the urban fabric of Gibellina. The festival questions how photography can interact with public space, finding new meanings, visions and interactions with viewers.
As always, the festival "spreads" throughout the city, among the historic buildings and monumental squares of the city of the Valley of Belìce: Piazza Beuys, Teatro di Consagra, Palazzo di Lorenzo, Municipio, Chiesa Madre, Sistema delle Piazze, Fondazione Orestiadi, Orto Botanico, Meeting, Giardino Segreto e Cresm, and also two prestigious locations: Grande Cretto by Alberto Burri and the MAC – Museum of Contemporary Art, which will open in July after the restoration.
Gibellina PhotoRoad Festival is not only a review of images, but an urban laboratory that involves artists and the territory to create a temporary city-museum, accessible to all and free of charge.
Why in Gibellina?
Gibellina has been created from the ruins of the terrible 1968 earthquake and rebuilt thanks to the enlightened and visionary project of a group of intellectuals, summoned by their mayor Ludovico Corrao.
Thus the entire city of Gibellina has been rebuilt and it is now an "open-air" contemporary art museum with architectural works and sculptures by famous Italian artists of the twentieth century such as Alberto Burri, Arnaldo Pomodoro, Pietro Consagra, Mimmo Paladino.
INFORMATION
The festival takes place every two years.
For more info, please send an email>>>
See the Facebook page of the event>>
Are you in Sicily?
See other places to visit and other events in Sicily>>>
And why not taste the traditional food of Sicily>>>
Photos from the Facebook page of the event
More Information >>>