Taobuk – Taormina Book Festival
June 15-19, 2023. The festival dedicated to literature, cinema, music, theatre, arts…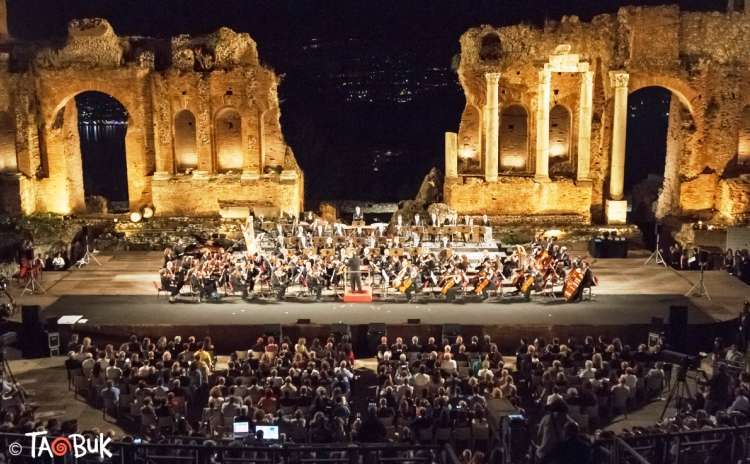 From June 15th to 19th 2023. takes place in Taormina Taobuk, the Taormina Book Festival, this year at its 13th edition,

Taobuk is focused on the dialogue between literature, cinema, music, theatre, visual arts, journalism and also food and wine.
The theme of 2023 edition is Freedom
Many writers, journalists, philosophers, artists, representatives of the civil and politic society, both Italians and from abroad, every year become the main characters and hosts of meetings, roundtables, music and shows moments, readings, photo exhibitions, taste workshops, touristic itineraries, movie projections, writing courses.
In the previous editions, Taobuk registered more than 130.000 participants, organized more than 400 events in more than 30 places of the city (such as Teatro Antico, Piazza IX Aprile, Palazzo Corvaja, Palazzo dei Duchi di Santo Stefano, Casa Cuseni, the Colonna park, and big hotels). It has welcomed 600 guests and involved 580 classes and 80 schools, for a total of about 8.000 students.
To be updated on the program, see the website>>> and the Facebook page>>>
WILL YOU BE IN SICILY?
See further events and places to visit in Sicily>>>
And enjoy Sicilian traditional food>>> and wines>>
(photos: event's website)
More Information >>>