Lake Braies – Braies
Summer and winter excursions and summer boat rental in the largest natural lake in the Dolomites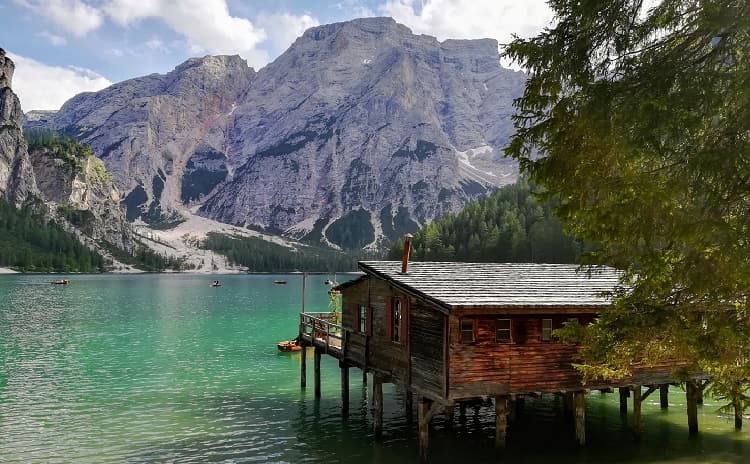 Lake Braies is an alpine lake at an elevation of almost 1500 meters in the Braies Valley, in the province of Bolzano.
The lake is located at the foot of the imposing mountain of Croda del Becco (Seekofel), inside the Fanes-Sennes-Braies Nature Park. Its area of 31 hectares makes Lake Braies the largest natural lake in the Dolomites.
It is also one of the deepest with its 36 meters of maximum depth (the average depth is 17 meters)
Throughout the year it became the starting point for walks and mountaineering.
Sports lovers have the opportunity to choose from numerous paths to do on foot or with snowshoes in Winter. During the Summer it is also possible to rent boats
Its natural scenery surrounded by the Dolomite peaks, the intense blue color during the summer and the lake covered by a blanket of ice and snow in the colder months, make Lake Braies a very fascinating place to visit.
Since 2012, Lake Braies hosts during the winter season international curling tournaments using the frozen surface of the lake.
Are you in Braies?
See other events and places to visit in Trentino Alto Adige>>>
Do you know the typical products of Trentino Alto Adige? Click here>>>

More Information >>>