The Nativity Scene streets – Gubbio
From December 8th to January 6th, the village becomes a Nativity Scene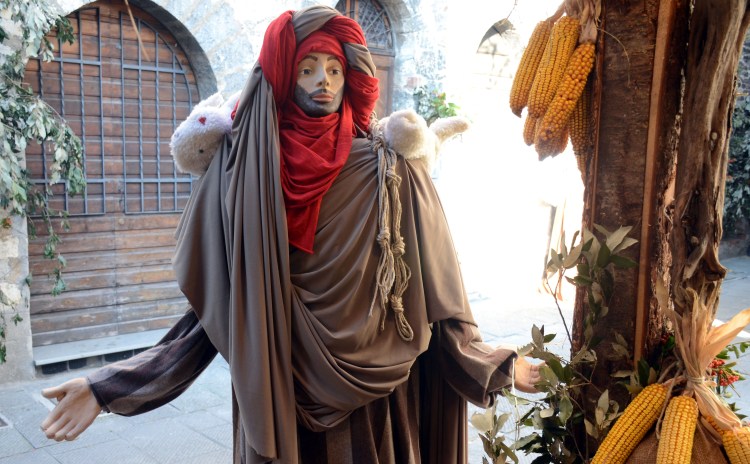 From December 8th to January 6th, the alleys of San Martino, a neighborhood in the medieval city of Gubbio. become "Le vie del Presepe", with the reconstruction of an ancient Gubbio inhabited by figures from the Nativity Scene.
The idea of giving life to the Gubbio Nativity Scene through life-size statues dates back to 1997. Today this evocative setting sees the neighborhood animated by about 120 statues, representing the typical crafts of the Middle Age, that are moving to the hut where the Madonna, Saint Joseph, and the Child Jesus are located.
Until Early January, Gubbio is also home to the largest Christmas tree in the world: a tree of lights set up on the slopes of Mount Ingino, with its roots sinking into the walls of the village, while the star is at the top where the Basilica of Sant'Ubaldo, patron saint of Gubbiom is built. The Gubbio Christmas tree has also entered the Guinness Book of Records.
NOTE
ItalybyEvents is not responsible for changes in dates and programs.
Check the website>>> for confirmations and updates
source photo: IAT Gubbio
WILL YOU SPEND YOUR CHRISTMAS HOLIDAYS IN ITALY?
See a selection of further Christmas events in Italy >>>
More Information >>>