Bands and Majorettes Festival
In July 21st and 22nd bands and majorettes in Jesolo. Music and choreographies.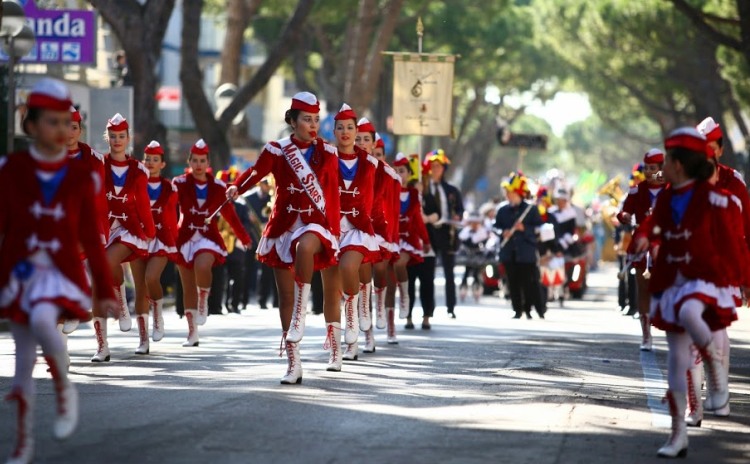 On Friday July 21st and Saturday July 22nd 2017, the Majorettes Magic Stars organize the 8th edition of the Bands and Majorettes Festival, in Jesolo, in the province of Venice.
The event opens with a parade, from Marina square at 8.30 pm to Aurora square, at the amphitheatre where the show with music and coreography takes place.
A little bit of history of Majorettes of Jesolo
The Magic Stars group of Jesolo was born in 1978 as a folkloristic group. They started to participate in to parades, concerts, popular events and by the time they also did traditional popular dances, like the Venetian one with customs of 1700-1800 and modern ballets.
In 2013 the Magic Stars participated to the European Championship in Amsterdam and in 2014 in Ostenda ranking 4th place. In 2015 they ranked 5th place at the Twirling World Championship as Pon Pons Team and 2nd place at the Majorettes European Championship in the taditional corp discipline.
In Rome they won the Best coreographic group award at the Gran Gala of Majorettes. The group is made of 30 girls and different music bands that accompany them.
The group is registered in the N.B.T.A Italia Federation (National Association of Baton Twirling)
Are you looking forward to participate to the event?
Here are some info to arrive in Veneto region >>>
(photo: website of Majorettes Magic Stars di Jesolo)
Go to the website Bands and Majorettes Festival