John Fante Festival – Torricella Peligna
On July 28-29-30 and August 19-20, 2023 literary event and prize in the birthplace of John Fante's father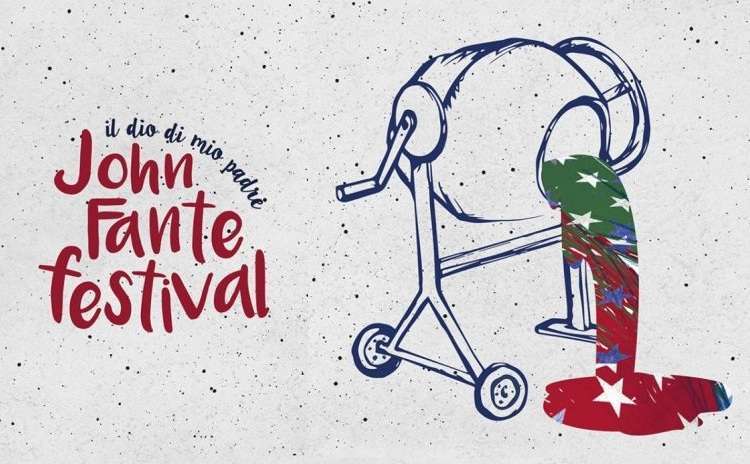 On July 28-29-30 and August 19-20, 2023, it's taking place in Torricella Peligna (in Chieti area) the 18th edition of the international literary festival "My Father's God", dedicated to the story writer and screenwriter John Fante (1909 – 1983).
Why precisely in Torricella Peligna, this tiny village in Abruzzo? Because Torricella Peligna has been the birthplace of John Fante's father Nick, who emigrated from Abruzzo to the United States in 1901 in his early twenties.
The festival "My Father's God" ("Il dio di mio padre") was founded in 2006 to pay homage to the writer and his Abruzzo roots. It orients around John Fante's figure but develops in parallel sections dedicated to further authors.
It is an event dedicated to high-quality cultural entertainment, in a convivial environment and harmony with the territory, the Sangro-Aventino area, actively promoted and supported by the festival.
During the festival: meetings with authors, book presentations, readings, theatrical and musical performances, seminars and round tables, in addition to John Fante international literary prize, taking place since 2008.
The festival also features Victoria and Jim Fante, the writer's children, living in the United States.
John Fante is today considered one of the most important American writers of his generation, on a par with Hemingway, Faulkner, Steinbeck, and, according to Bukowski, America's most cursed storyteller.
His writing is sparse and linear, characterized by a tragicomic irony, by the use of urban slang, and by an exasperated autobiography.
The story of the ethnic and social unease of the lower classes and the introspection of his characters, heroes and anti-heroes, make him a unique and unclassifiable author.
He is often seen as the progenitor of Italian American writers and the father of the Los Angeles novel.
John Fante is an undisputed teacher for many contemporary writers and artists and Bukowski himself has declared on many occasions "Fante was my God". A statement that arouses the curiosity of Bukowski's readers, who has meanwhile become a cult author. In a short time a new generation of artists, mainly Californians, recognized Fante as a guide.
In 1989 was released in Italy the film Wait Until Spring, Bandini, inspired by the homonymous novel. In the cast of the film, produced by Francis Ford Coppola, starring Joe Mantegna, Ornella Muti, Faye Dunaway. The main musical theme is the song Sant'America, composed by Italian composer Paolo Conte with lyrics in Neapolitan interpreted by Savino Schiavo.
In 2010 the city of Los Angeles named a square downtown John Fante Square.
INFORMATION
Free entry
See the details of 2023 edition>>>
For more info please call +39 0872 96 94 12 or +39 334.3131.061 or
Visit also the Facebook page>>>
Cover photo from the official website >>>
——–

What famous people were born in Abruzzo? Click here to find it out >>>
More Information >>>