Piano City Napoli – Naples
13-16 October 2022. Piano concerts in the streets of Naples.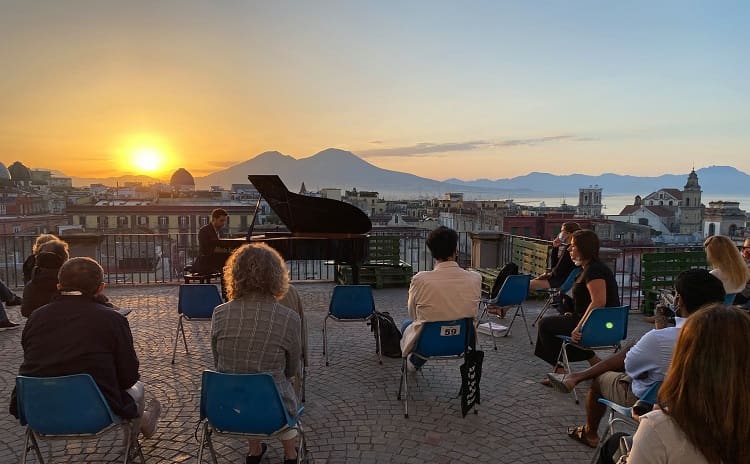 Piano City Napoli in 2022 takes place from October 13th to 16th – a Festival open to all music genres (classical, jazz, contemporary, rock, pop), provided that they are all played on pianos.
Professional musicians, music enthusiasts and students are the protagonists of the 9th edition of the festival that engages the entire city every year with concerts, events, and "house concerts" in Naples' private houses.
Piano's performances are taking place in over 60 public venues: museums, theatres, libraries. Even the underground as well as stairways, streets, and squares all around the city become protagonists of this huge event.
All performances are for free.
Neapolitans also open their living rooms to the public for the "House Concerts" initiative, which aims to bring the charm of music to the fascinating historic houses of Naples.
Piano City Napoli promotes the tradition of the Neapolitan Piano School, and the festival is dedicated to all piano lovers.
The first edition took place in 2013, and its popularity has grown over the years.
USEFUL INFORMATION
The majority of concerts are for free
If ticket is required, it is underlined on the website
See the program>>>
To be updated, see also the facebook page of Piano City Napoli >>
Are you in Naples?
See other events and places to visit in Campania>>>
And why not discover the traditional food of Campania>>> and its fine wines>>>
Photo: 2021 edition of Piano City Napoli
More Information >>>