Giuseppe Verdi National Museum – Busseto
TEMPORARILY CLOSED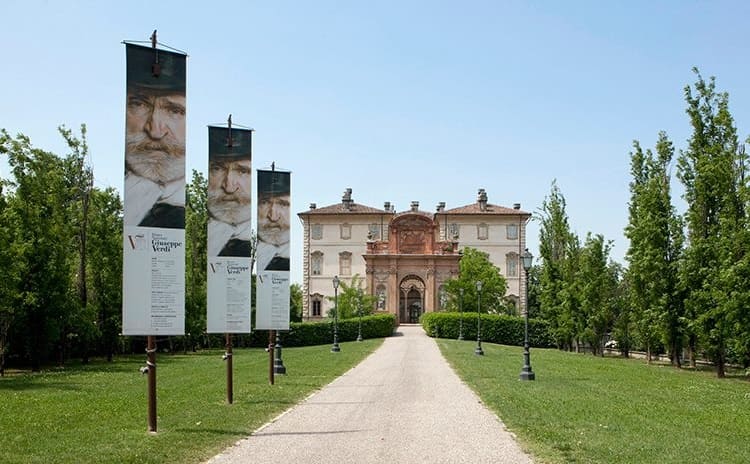 TEMPORARILY CLOSED
Giuseppe Verdi and his 27 operas, the most popular in the world
Giuseppe Verdi National Museum was inaugurated on October 10th, 2009 to pay homage to the famous Italian composer and to his most popular operas in the world. The museum is located in the sixteenth-century Villa Pallavicino in Busseto, in the province of Parma, Giuseppe Verdi's birthplace (1813-1901 ).
Inside the museum, 27 operas are represented throughout the reproduction of Casa Ricordi's original sets and classic paintings. The stage lights are transmitting impactful emotions creating an intense romantic journey.
Thus visitors may have a historical view of the time, of the facts and of the characters that influenced Giuseppe Verdi in the creation of his works.
The exhibition itinerary is a real dream-like immersion in the life and works of the great composer of Nabucco, Trovatore, Rigoletto, Traviata, Aida, Otello, Macbeth, Falstaff…
On display, there are also the costumes of Verdi's heroines, and it is possible to see also his living and his music room, and the Requiem Mass room in honor of Rossini and Alessandro Manzoni.
USEFUL INFORMATION
TEMPORARILY CLOSED
Photos from the Facebook page of the museum. Credits Photos: Katia Visconti
OPERA IS YOUR PASSION?
See other museums dedicated to opera in Italy. But also festivals and opera seasons…>>>
More Information >>>