Civic Museum of Memory and History – Isernia
Permanent exhibit. History and memories of the Northern Molisean town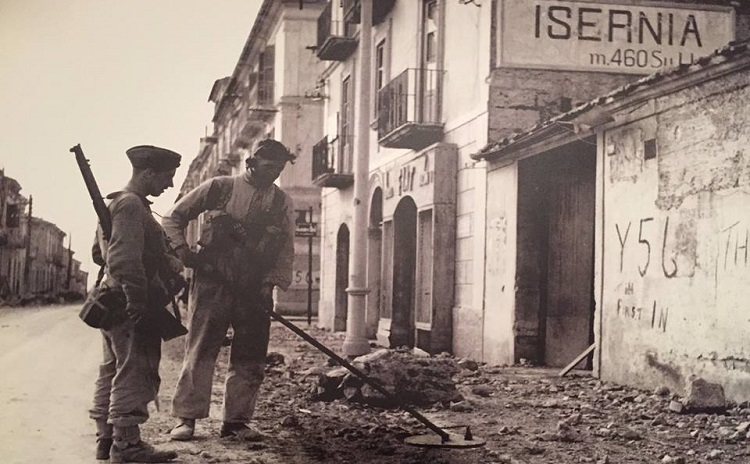 The Civic Museum of Memory and History in Isernia preserves and showcases with pride the history and memories of this town in Northern Molise, which suffered one of the heaviest bombings of World War II and consequently received the Gold Medal of Valor of the Presidency of the Italian Republic.
The Civic Museum of Memory and History is divided into three sections.
The first section is dedicated to the bombing Isernia suffered at the hands of the Americans on September 10th, 1943, when bombs were dropped on the city to hinder the retreating Germans.
The exhibit includes uniforms of the different armies who fought on the Gustav Line, the soldiers' personal belongings, their weapons, bomb shrapnels, and a memorial with the names of the people who died that day.
The second section is dedicated to Pope Celestine V, Patron Saint of Isernia, referenced by Dante in Inferno's Canto III. The permanent photographic exhibition "The path of a Saint", made by the Diocese of Isernia-Venafro, tells the story of the arrival of Celestine's relics in the city in 2007, on his 800th birthday.
(*) After being elected pope in July 1294, on December 13, only 5 months later, Celestino V resigned to distance himself from Charles I of Anjou and anyone who wanted to take advantage of his naivety.  He was succeeded by Pope Boniface VIII who put him in prison where he died two years later.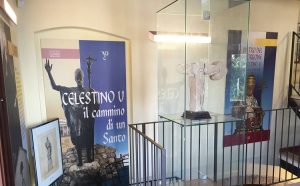 The third section is dedicated to the traditional bobbin lace of Isernia. Tools such as pillows and bobbins, as well as examples of artifacts made with bobbin lace, such as bed sheets and jewelry, are displayed in the rooms.

Isernia is considered one of the earliest Paleolithic settlements in Europe; it was a flourishing Samnite town first, a Roman municipium then, center of the Bourbonic reaction against the Italian Unification in 1860, and, sadly, victim of US bombings in 1943.
USEFUL INFORMATION
The Civic Museum of Memory and History is located right next to Fontana Fraterna (Fraternal Fountain), one of the symbols of Isernia.
Free admission
It is recommended to wear a safety mask and to keep an interpersonal distance of at least 1 meter.
Opening hours:
Approximately from 10am to 1.30pm and from 3pm to 7pm
Check opening hours on the facebook page>>>
More Information >>>