Umbrella and Parasol Museum – Gignese
From April to September. The evolution of the parasol from the early 1800s to today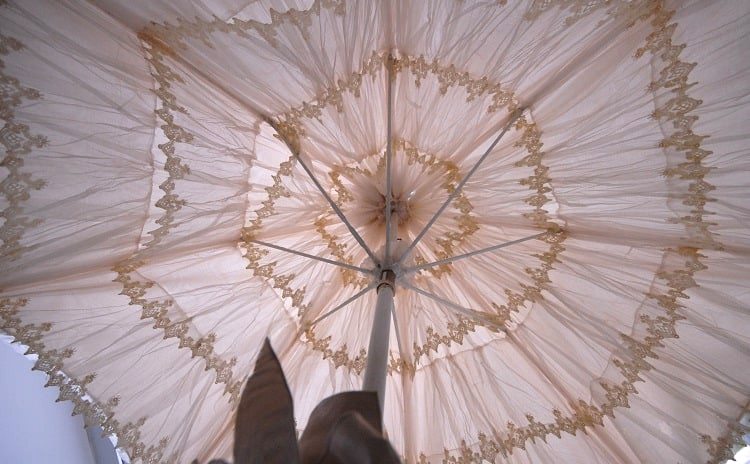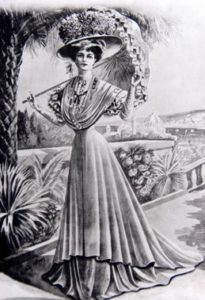 The Umbrella and Parasol Museum, founded in 1939 by Igino Ambrosini (1883-1955), an important agronomist born in a family of umbrella makers. It is the only museum in the world dedicated to the fashion of Umbrella and Parasol. Since 1976 the museum has been housed in a two-floors building in Gignese, in the province of Verbano-Cusio-Ossola.
The museum plan is also particular, with the shape of three umbrellas placed side by side in memory of the itinerant umbrella makers leaving from the heights of Lake Maggiore, in the area known as Alto Vergante.
The museum hosts over 1,000 pieces among umbrellas, parasols, materials…The windows show around 150 pieces where visitors can follow the evolution of the parasol from the early 1800s to the present day.
In its spaces the museum exposes umbrellas with various materials used for the covering: laces, silks, cottons and synthetic fibers; with ribs and wooden, bone and metal frames, the beautiful handles carved in wood, those made with precious materials such as ivory, mother of pearl and silver.
There is also a very interisting collection of walking sticks that well document the different uses and fashions.
The first floor is dedicated to the umbrella maker's profession and life.
Throughout ancient prints, it is possible to follow a historical itinerary full of images, evidence and curiosities of this ancient profession the umbrella makers in the Vergante contributed to make known and appreciated all over the world.
Also the umbrella shop and the home kitchen are partially rebuilt.
On display also the rudimentary work tools, as well as the humble home furnishings showing the hard life the umbrella makers were experiencing in the past. Visitors can also see the two large umbrellas on which the painter Felice Vellan has briefly portrayed the umbrella maker's entire life.
The museum has also dedicated a section to historical pieces where are exhibited Queen Margherita's parasol, whose family used to go on vacation to Stresa, and umbrellas made for with important personalities such as the Cardinals.
USEFUL INFORMATION
From April 1st to September 30th. Check on the website>>>
– from Tuesday to Sunday, from 10.00 am to 12.00 pm and in the afternoon from 3.00 pm to 6.00 pm
– closed on Monday
– Reservation not required
Entrance with fee>>>
It is recommended to wear a safety mask and to keep an interpersonal distance of at least 1 meter.
For information: Roberta Di Lonardo, museum curator; +39 377 084 1032 or send an email >>>

IS FASHION YOUR PASSION?
See further museums in Italy dedicated to the history of fashion and costume: clothes, but also shoes and accessories>>>

DO YOU WANT TO KNOW FURTHER INTERESTING MUSEUMS?
See a selection of Theme Museums throughout Italy>>>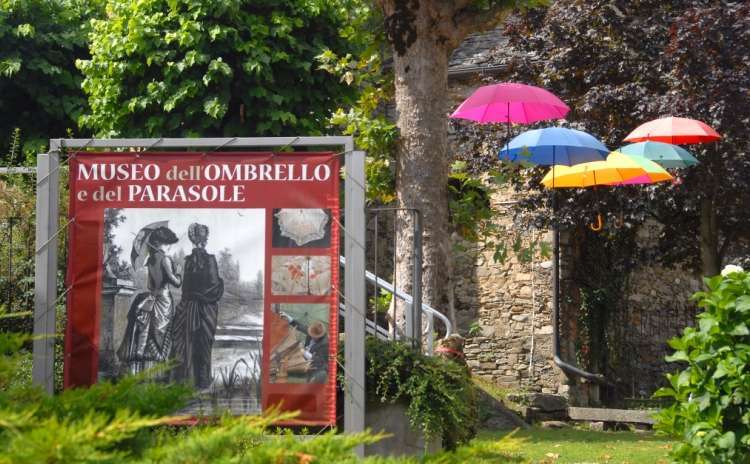 More Information >>>