Scarecrow House – Roncegno Terme (Trento)
Mid April-mid October. Thousands of photos and 50 scarecrows. Great experience for kids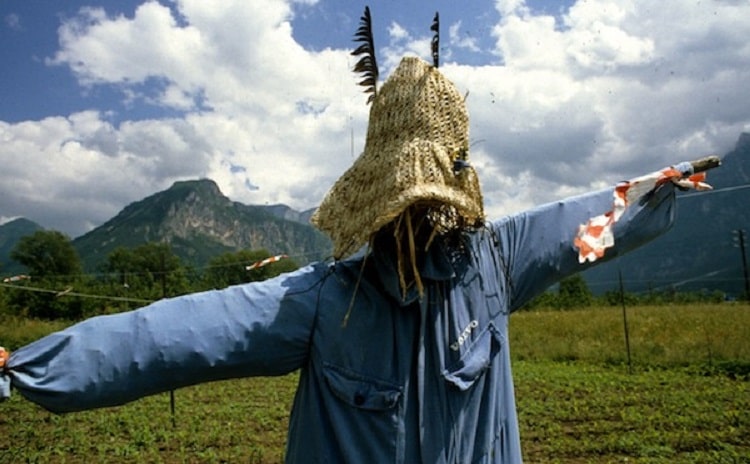 From Mid April to Mid October, the Scarecrow House is very interesting to see as a small, curious museum in the beautiful Marter hamlet of Roncegno Terme, a spa center in Valsugana in the province of Trento.
The Scarecrow House is hosted inside the "Angeli Mill", an old mill taken over and carefully restored by the Municipality, it hosts the permanent exhibition on scarecrows created by the Trentino photojournalist Flavio Faganello.
In twenty years-long research Flavio Faganello, beating the valleys of Trentino, has recovered as many as 50 original scarecrows of all shapes: pinwheels, carved wood, human and animal figures.
The complete collection includes about 5,700 photographic documents of various formats, many of which are assembled on film.
The story of the scarecrows
The history of the scarecrow has always been connected to the "conflict of interest" between man and wild animals with the harvest at stake.
In the museum, visitors can see how man has refined his ability to scare birds, and how they have adapted over time.
This is a collection of strange human-shaped puppets fully dressed and often equipped with a nice straw hat, the ones that are still seen occasionally in the fields.
Children have always been fascinated by scarecrows, they observe them when they meet them on the country roads and let curiosity and imagination fly. If scarecrows were to disappear, a part of our children's imagination would be lost. We hope not.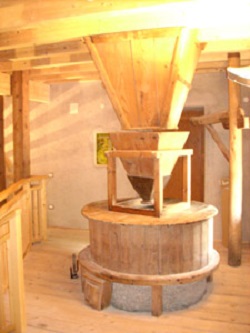 Take your children to visit this amazing museum, it will really be a great experience.
Angeli Mill is located along the Valsugana cycle path, near a small park with a fountain, an ideal stop for cycle tourists.
It also permanently hosts the best works created about the Scarecrow theme, by over 280 artists from 31 countries.
USEFUL INFORMATION
Open from Wednesday to Sunday, from Mid April to Mid October
Opening hours>>>
Free offer entrance
A small fee for guided tours
It is recommended to wear a safety mask and to keep an interpersonal distance of at least 1 meter.
For any further information call +39 345 871 4426
or send a mail>>>
Photos from the website of the museum
AND AFTER THE VISIT?
Do you want to discover the traditional food, the DOC wines and the Slow Food presidia in Trentino?
Click here and follow the link>>>
DO YOU WANT TO KNOW FURTHER INTERESTING MUSEUMS?
See a selection of Theme Museums throughout Italy>>>
More Information >>>