The Gardens and Trauttmansdorff Castle – Merano
April-November. In Trentino, the Castle where Princess Sissi lived for a while. VIRTUAL TOUR>>>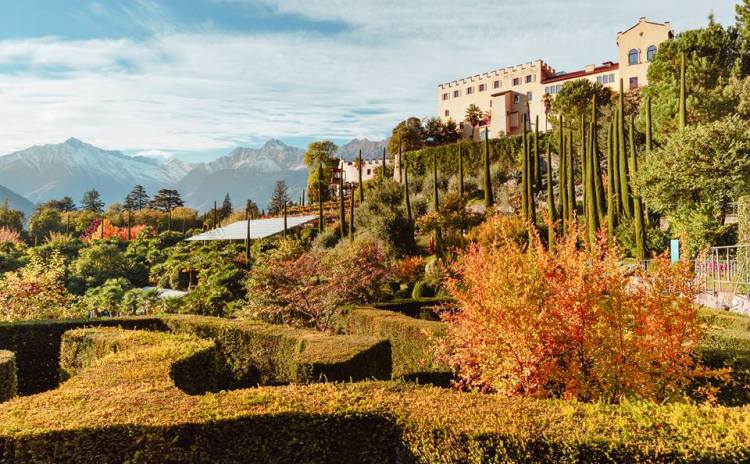 OPEN when TRENTINO is YELLOW AREA
For the opening hours please visit the website>>>
Staggered access to ensure interpersonal distancing
RESERVATION is not necessary but is kindly RECOMMENDED, access limited to 700 people.
For booking visit the website>>>
It is MANDATORY to arrive equipped with a SAFETY MASK
VIRTUAL TOUR AVAILABLE>>>
________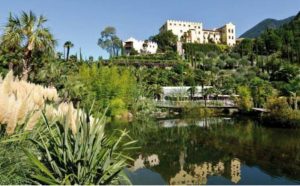 Merano's Trauttmansdorff Castle, whose origins date back to the Middle Ages, is Tyrol's earliest example of a neo-Gothic fort.
The medieval walls are still visible on the southwest side of the castle. The crypt dates back to that period too, while the Fresco Hall was painted during the Renaissance. The neo-gothic elements were added in the 19th century by Count Joseph von Trauttmansdorff, who bought the half-ruined building, enlarged and renovated it.
Trauttmansdorff Castle is well-known especially because, on October 16th, 1870, Empress Elisabeth of Austria, also known as "Princess Sissi", and her two-year-old daughter Marie Valerie moved into the castle.
During her eight-month stay, Sissi loved taking long strolls and hikes in Merano and in the mountains of South Tyrol. It was thanks to the Empress' stay at Trauttmansdorff and the speedy recovery of the weak Marie Valerie, that the town of Merano achieved world fame as a health resort.
In 1889, eighteen years after her first stay at Trauttmansdorff Castle and six months after the death of her son Rudolf, Sissi decided to come for another stay. Her coming back to Merano was most likely due to "memories of earlier, happier times", as she would later write. The empress lived in the same rooms she had previously occupied; she was now, however, a deeply sad woman, wearing the traditional black of mourning. After just six weeks, an impending storm forced Sissi to leave.
Also in 1899, new owner Baron Friedrich von Deuster significantly altered the shape of the east wing of the castle by adding a large Rococò Hall.
The Gardens, however, are certainly the castle and Merano's most impressive location. They encompass more than 12 hectares, and they present 80 garden landscapes (natural and cultivated) with plants from the Mediterranean region and from around the globe. The strength of the Gardens lies in their unique combination of art and nature, that manages to attract not only specialists and researchers. but virtually everyone else, too.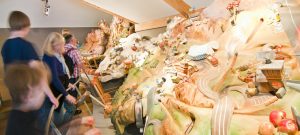 Since 2003, the beautifully restored rooms of Trauttmansdorff Castle host the Touriseum, South Tyrol's Museum of Tourism.
The Touriseum, whose name comes from the merging of the words "tourism" and "museum", has been the first Alpine museum to focus on tourism history. It carries visitors of all ages on an intriguing journey through 200 years of Alpine tourism history.
In 2006, the Touriseum was nominated for the European Museum Award.
Mechanical theatre, detailed models, films, and sounds: at the museum, visitors will travel through South Tyrol's 200-year history of tourism, passing through 20 different areas.
One of the Touriseum's unique features is the South Tyrol Pinball Machine. Measuring ten metres in length, it's the world's largest pinball machine. It was created by a master woodcarver from the Gardena (Grödner) Valley, and will take visitors on an amusing and thrilling journey through South Tyrol.
(photos: Castle Trauttmansdorff's official website and facebook page)
More Information >>>