Marcialonga cross-country ski race
The most important cross-country ski race in Italy on January 30th, 2022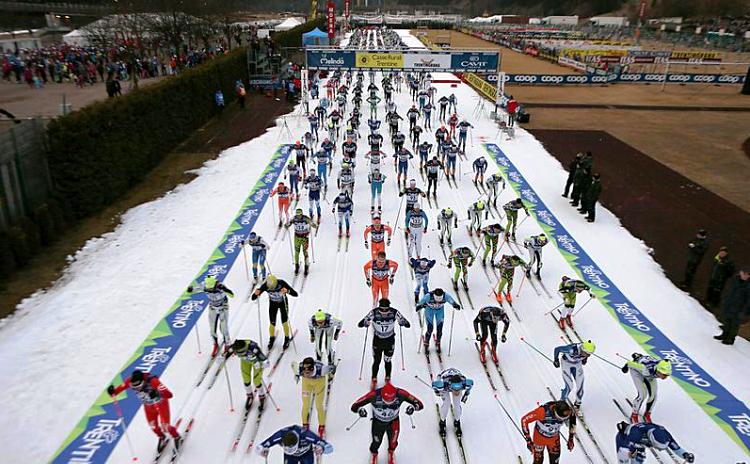 The 49th edition of Marcialonga, the most important cross-country ski race in Italy, takes place on January 30th 2022 in the Province of Trento. It consists in a 70-kilometer track through Fiemme and Fassa Valleys. The race starts in Moena while the arrival is in Cavalese, passing through Canazei, Predazzo and Tesero Lake, all in Trentino Alto Adige region.
Marcialonga was first held in 1971. The race was founded by Mario Cristofolini, Giulio Giovannini, Roberto Moggio and Nele Zorzi, four friends passionate of cross-country skiing, that decided to create a race similar to Vasaloppet (the long distance cross-country ski race in Sweden).
The first race was won by Ulrico Kostner, while another legend of skiing, Franco Nones, arrived in second place.
Every year thousands of "bisons" – the nickname for Marcialonga participants – come from all over the world to take part in the competition; professional athletes but also amateurs.
Since 1978 women have been admitted to the race.
If not prepared for the long race, participants may choose a shorter 45-kilometer race from Moena to Predazzo.
We kindly recommend to check on the website for any possible change of dates or program
AND AFTER THE RACE?
Discover places to visit and other events you can participate to>>>
And why not taste the traditional food of Trentino>>> and taste its excellent wines>>>
More Information >>>