Florence Queer Festival – Florence
21-26 September 2021. Cinema, theater, art and literature narrate the Queer universe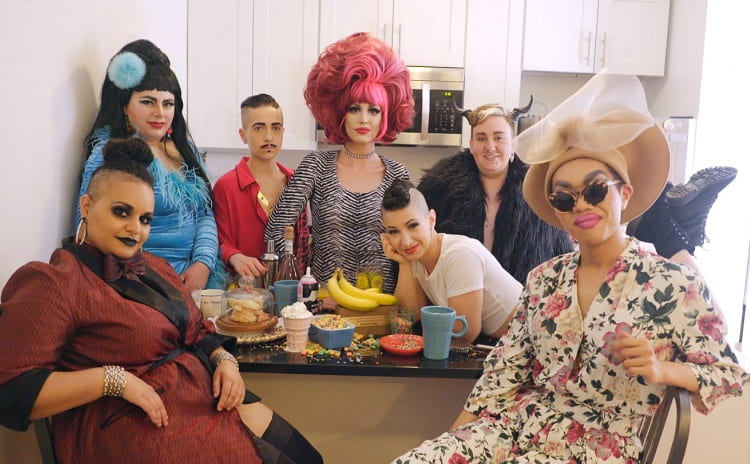 To participate in the screenings visitors need to buy the ticket online>>>
Green Pass is mandatory.
In the theater it is mandatory to wear a safety mask and sit in the assigned seat.
___________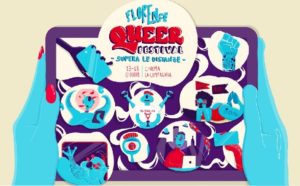 Now in its 19th edition, the Florence Queer Festival, the international festival of LGBTIQ cinema, art, theater and literature, takes place in Florence at Cinema La Compagnia from September 21 to 26 2021.
Organized by the IREOS Association of Florence, the Florence Queer Festival is one of the most important events in Italy for the QUEER culture (gay, lesbian, bisexual, intersex, transgender).
Cinema, theater, art and literature are the main core of the program that the FQF (Florence Queer Festival) proposes to tell the queer universe, in constant movement and change to assert its identity and counter the stereotypes in which it has long been forced.
From a small 4-day event first organized in 2003 at the Puccini Theater, the festival has constantly expanded its program, events and audience to become one of the most popular events on the Florentine scene and one of the most important Italian LGBT reviews.
The festival also scheduled the VIDEOQUEER competition, dedicated to young videomakers. Only short films are allowed, with a maximum duration of 3 minutes. 180 seconds narrating the present between everyday life and the desire for affirmation and stimulate intercultural confrontation between different conditions and points of view.
ATTENTION 2021, PLEASE CHECK ON THE WEBSITE OR ON THE FACEBOOK PAGE ANY CHANGE OF DATES OR PROGRAM
FROM AUGUST 6TH IT IS MANDATORY TO HAVE THE GREEN PASS OR EQUIVALENT CERTIFICATION
Photos from the Facebook page of the event